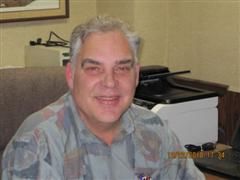 Steve Wagner


Steve Wagner, CPA, has been a Certified Public Accountant since 1977.  He is dedicated to helping clients minimize tax liability and assists clients in making good financial decisions.  Steve specializes in assisting you with tax consulting and planning, tax compliance, IRS issues, and financial statement preparation.
Steve earned a Bachelors of Accounting from Minnesota State University Moorhead. He is a member of the American Institute of Public Accountants and the North Dakota Society of Certified Public Accountants.
In his spare time, Steve enjoys spending time with his wife and children, summer lake activities, and winter snowmobiling.



Nachole Kloster 

Since 1997, Nachole has served as the firm's receptionist and office manager.  She provides bookkeeping and payroll services.  She also prepares 1099's, W-2's, Federal and State Unemployment returns, 941 returns, sales tax returns, and e-files your individual tax returns.

Nachole enjoys summer lake activities and spending time with her husband and two children.
Marlene Richels 

In 1972, Marlene started working with her husband, a CPA who owned Richels Accounting, Ltd.  

Marlene is a Certified QuickBooks ProAdvisor and has held that designation for 10 years.  Marlene assists with business set up and manages record keeping with QuickBooks Software.  She also provides bookkeeping and payroll services.

She has four grown children and enjoys spending time with her five grandchildren and her siblings.




Wagner Accounting, Ltd.
815 4th Ave S
  Wahpeton, ND 58074
  (701) 642-2882
FAX (701) 642-1422
info@wagneraccountingltd.com